Phai as in photo of a pickup and bicycles, who has been working in tourism for 25 years.
Experienced work with Green Discovery Laos for a long time.
Managing Green Discovery Laos Tour office in LuangPrabang over 10 year.
We are proud to offer all adventure tours in Laos.
Partner with Sinh a "mountain goat" cyclist in Vietnam who loves mt bike ride overland between Vietnam and Laos.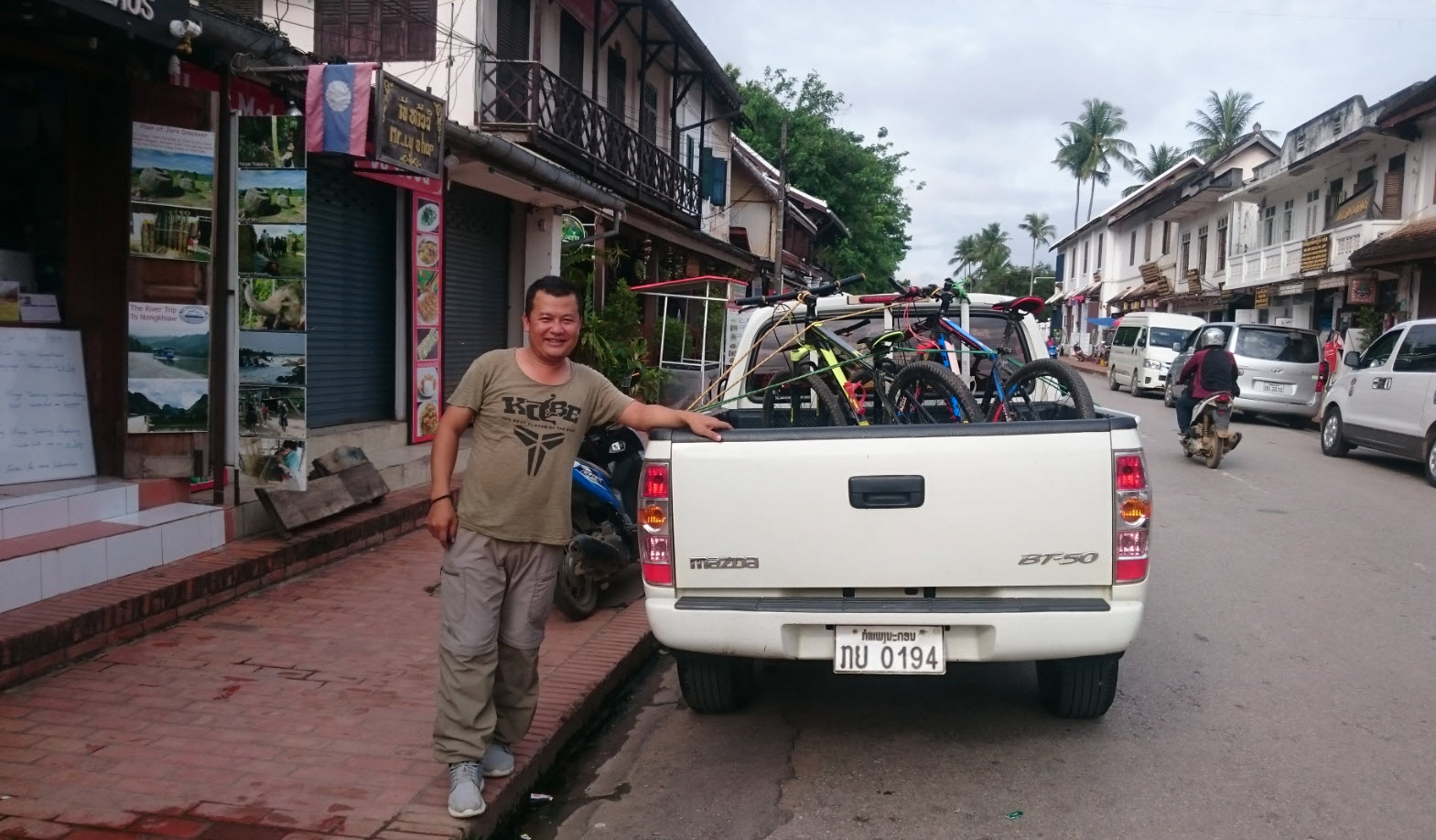 Extraordinary Experiences
speed boat cruise on Mekong river from golden triangle (Thai – Laos – Myanmar) up the mekong to the end of boat landing – XiengKok. 
Organise cruise mekong river down to Luangprabang.
Cycling adventure from Vietnam to Laos via DienBienPhu former battlefields.
Hike and bike adventure World Heritage road from Siemreap – Stungtreng – Siphandon – Champasak Laos and over mountains to PhouKeua triangle border of VietNam – Laos – Cambodia.
Motorbike adventure the HoChiMinh Trail in Laos.